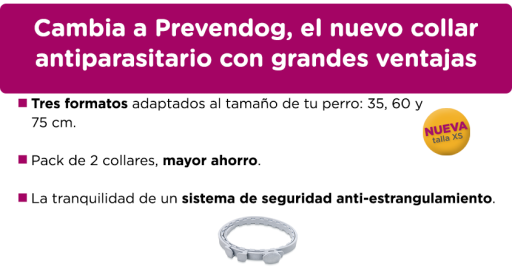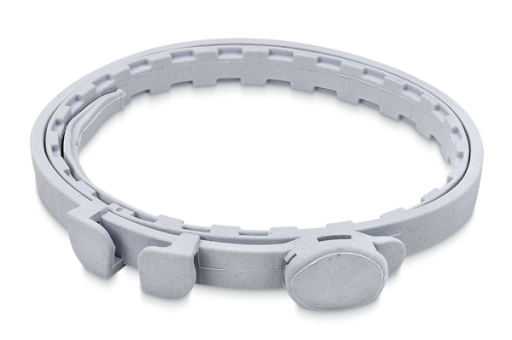 Reviews of Prevendog Antiparasitic Collar for Small and Medium Size Dogs
Lo llevo usando al menos 2 años,antes usaba otro de una marca muy conocida ,pero su composición es idéntica y funciona muy bien, y además con el pack de dos collares ,que mas se puede pedir?
no es el mejor pero si de los mejores y su precio en pack de dos imbatible!
De lo mejor, y bastante econmico. Una pena que se le d ms relevancia a las marcas comerciales. Este tiene su misma funcin.
Aun no los he usado pero por otros comentarios le anime a comprarlos
Bueno pero i esttico podra ser de color
Fenomenal ! Garrapatas quitadas muertas del perro
Muy buen precio y me encanta que vengan dos collares, porque mis perros se lo ensucian mucho en el campo y no me compensaba comprarlos que me duren un ao y los cambiaba a los seis meses
Misma composicin que scalibor y a mitad de precio
Me gusta mucho, las garrapatas a veces se le suben pero se le mueren enseguida y este collar no les da alergia como otros.
Es el que siempre le pongo y me va bien
El collar est muy bien diseado, pero los primeros das a mis galgos les pica mucho el cuello, pero despus de unos das ya no les parece molestar
Es el collar que le compro siempre a mi perra, eficaz durante mucho tiempo, bien de precio y no le pica.
Ms elegante que otra marcas seera bien de color
Buen precio con respecto a otras marcas