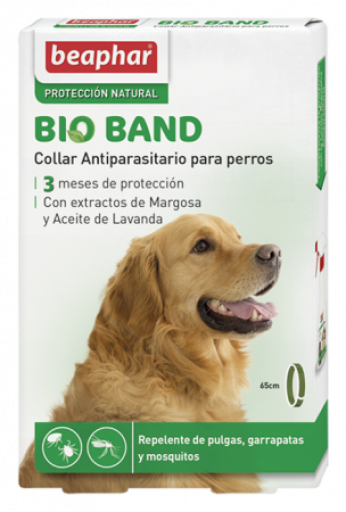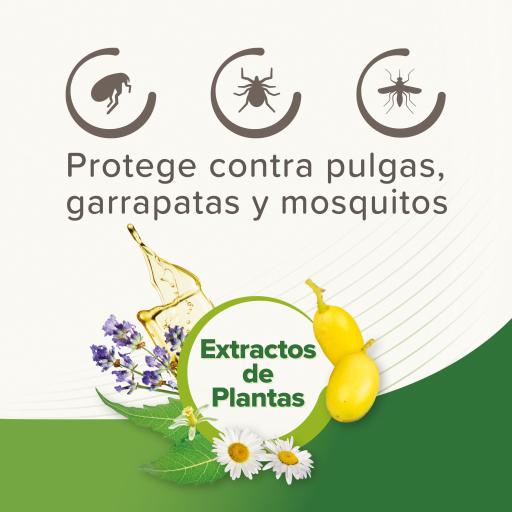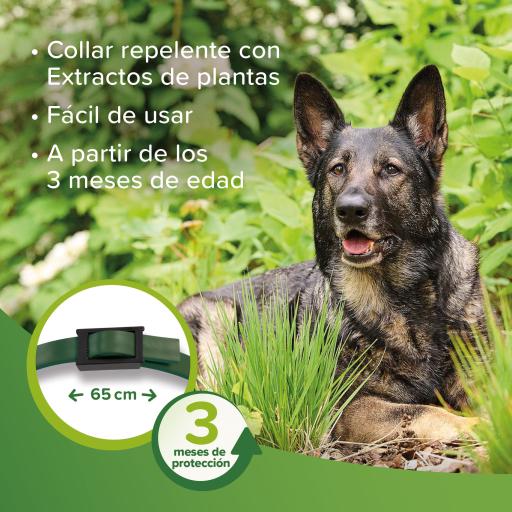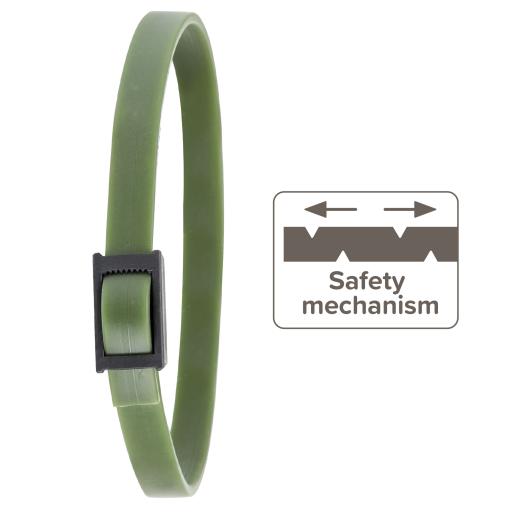 Reviews of Beaphar Bio Band Collar with Neem Extract
Works reasonably well but I prefer Francodex.
J havia usado uma vez e estou a repetir.
Excelente! Lo recomiendo completamente
Lo uso desde hace aos en mis perros
Qualit prix au rendez-vous recommand
Já uso esta coleira nos meus cães há cerca de um ano e até agora não tiveram problemas com pulgas, etc. Creio que cumpre o prometido.
Mis perros llevan mucho tiempo usando este collar y es perfecto
riguardo il collare glielo metto solo quando escono di fuori nel campo per evitare zanzare troppo forte il profumo
Mantm as pulgas, carraas e mosquitos afastadas dos ces. Apresenta cheiro. Ideal para quem procura produtos naturais.
A minha cadela est a usar esta coleira a apenas 2 semanas mas os resultados so muito positivos dado que moramos no campo e ela anda por ervas altas (mais susceptveis a infestaes de pulgas, carraas, etc). Gosto bastante do aroma a lavanda.
Es el que nos recomienda el veterinario
Muy bueno todos los productos
Trop tt pour dire si le collier est efficace,j avais peur de l odeur de celui ci mais au contraire a sent super bon
Buena para las garrapatas.
De momento parece funcionar muy bien!
Uso este collar junto con el champú "Men For San Champú Natural Repelente Con Citronela 1 Kg" y la verdad es que a mi perro le viene genial. Tiene la piel un poco sensible y con estos dos productos le están yendo genial. Además, no he visto ningún parásito en mi perro.
100% Recomendable!
Al ser un producto natural, no he notado ningún signo de alergia. El precio es muy competitivo, comparado con otros collares mucho más caros, con los que notaba que los primeros días causaban irritación en los ojos a mi perro.
Sí que es cierto que los primeros días huele un poco más fuerte, pero al cabo de una semana el olor es mucho menos acentuado.

ottimo prodotto. consigliato
OTTIMO PRODOTTO PREZZO COMPETITIVO, NATURALE E CON BUON PROFUMO.
Buon prodotto da usare in abbinata agli spot on Beaphar. Un modo naturale per proteggere i nostri amici.
Ottimo prodotto! Il mio cane non si gratta più. Il collare ha un buon odore.
Por el momento le está yendo bien a mi Pastor Alemán. Precio calidad, excelente.
El envío gratuito por correos fue muy rápido. Gracias.
El año pasado a mi perrita le fue genial (aunque lo convino con las pipetas) así que este año repito para el verano!
ottimo acquisto. lo uso da una decina di giorni e per ora nessun problema per il mio cane. consigliato
Olor muy agradable y producto muy eficaz y sobre todo natural,sin químicos. Recomendable al 100%.
Sistema de cierre práctico
Se lo compré a mi perrita para probar porque el verano pasado el Scalibour le molestaba y se rascaba y se hizo rozaduras en el cuello de tanto rascarse. Con este le ha ido fenomenal, no le ha molestado y mi perra no ha pillado nada (lo convino con pipetas). La única pega es que al principio huele demasiado.
Ottimo prodotto anche se personalmente integro l'effetto con altre soluzioni spray (sempre naturali).
Sono costretta ad usare antiparassitari naturali per il mio cane che è intollerante a tutti quelli chimici.

Genial! Una calidad excelente,mis perros no tienen ni pulgas ni garrapatas,ha sido todo un éxito,un diez calidad/ precio y el olor que desprende es muy agradable pues no molesta para nada
Fantastico, un modo naturale per proteggere il cane dai flebotoni, sembra funzionare e non da fastidio al gatto a differenza di altri prodotti.
Después de estar buscando collar para mi yorki que tuviera calidad/precio hemos acertado con este. Es de los pocos que no le da alergia al ser natural, respecto al olor un poco fuerte al principio. Ahora hasta nos hemos acostumbrado y nos gusta

CALIDAD PRECIO BUENA LA ÚNICA PEGA QUE LE VEO ES QUE HUELE MUCHO EL COLLAR Y SE REPARTE POR TODO EL CUERPO DEL PERRO EL MISMO OLOR.